Professional Security & CCTV Cameras
CCTV security cameras and security camera systems help to deter crime and improve safety in Milwaukee. With S-O-S Electronics, businesses and homeowners can find the best security camera system to match their needs.
While many people think of CCTV cameras as being only for businesses, they are also an excellent choice for homes. In addition to providing peace of mind, CCTV cameras can also help to capture evidence in the event of a break-in or other crime.
For businesses, CCTV cameras can help to improve employee safety and prevent crime. S-O-S Electronics offers a wide variety of CCTV security cameras and security camera systems, making it easy to find the perfect solution for your specific needs.
Does Your Business Need A CCTV System?
CCTV is a closed-circuit television system where signals are not publicly distributed but are monitored within the building in which it is installed. CCTV is most often used for surveillance to reduce shrink, deter theft and keep occupants safe. CCTV security and surveillance camera systems are most commonly used for businesses, industrial facilities, schools, government, airports, casinos, hospitals, commercial operations and banks. CCTV surveillance camera systems are typically utilized where there is more public access.
There are many benefits to employing CCTV security cameras in your Milwaukee, WI facility. Many large buildings have spots on their exterior that utilize these outdoor security camera systems to cover areas around the building in which a person could break in or hide and attack an unsuspecting victim. A CCTV system can help people inside the building see who is trying to enter and prevent access to someone they do not want on the property. These specialized CCTV security cameras offer video surveillance to ensure the protection of the buildings. CCTV installation can enhance your security system with the ability to monitor your business anytime you need. Make sure to consider CCTV cameras to protect the safety of your property, employees, customers and your Milwaukee, WI business.
Types of CCTV Cameras
There are several types of CCTV security cameras you can purchase for your business.
Dome CCTV Cameras are most often used for indoor security and surveillance. They get their name from their dome-shaped housing meant to create an unobtrusive but visible CCTV camera.
Bullet CCTV Cameras are long, cylindrical, and tapered in shape – similar to a rifle bullet – they are most often used when you need a CCTV installation with long distance visual range. Bullet cameras are often used as outdoor security camera because they can be weatherproof and perform well in low light.
C-Mount CCTV Cameras are useful for various applications because they have detachable lenses.
Network/IP CCTV Cameras can either be installed wireless or hardwired and are designed to transmit images over the internet utilizing compressed bandwidth to avoid overwhelming your network.
S-O-S Electronics can help you determine the right indoor or outdoor CCTV system for your facility and assist in installing and maintaining your CCTV security cameras.
Security Camera Systems & CCTV in Milwaukee, WI
CCTV cameras are put to best use when they're placed throughout active public areas such as waiting rooms, hallways, entrances and parking lots. These surveillance camera systems are used not only to prevent criminal activity, but should something occur there is a greater chance that the perpetrator can be caught on video to assist police in finding that person. Recording options for CCTV security cameras make for a great small business security system.
CCTV security systems are designed to operate continuously and they can be as simple or complicated as you wish. Either way, you will be able to protect your facility and monitor activity in and around it with a CCTV system that is developed to fit your needs. S–O–S Electronics provides CCTV recorders, Security Cameras, Access Control and other solutions for all types of Milwaukee, WI businesses, organizations, or government facilities.
Milwaukee's Best CCTV System Installation Services
You can rely on S-O-S Electronics for quick and professional CCTV security camera system installation in Milwaukee. We have over 60 years of experience in this field and our team of experts is familiar with all the major security camera brands. In addition, we offer a wide range of services, including fast installation, wireless setup and hardwired installation.
Our technicians will work diligently to ensure that your new security system is properly installed and operational. And if you ever have any questions or concerns, our customer service team is always just a phone call away. Contact us today to schedule a free consultation.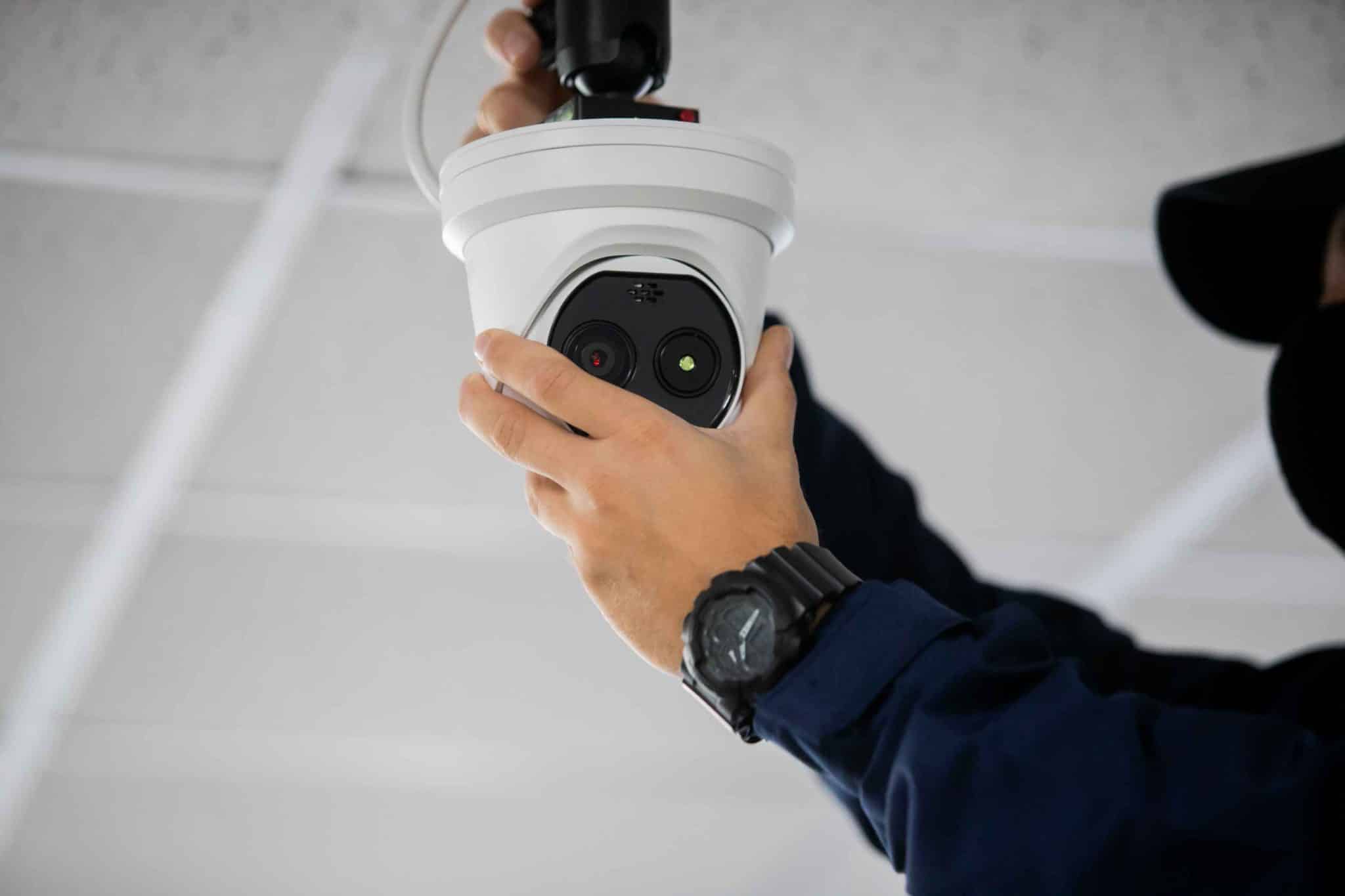 Why Install CCTV Cameras
To ensure security, it's essential to have CCTV cameras installed. Not only do they discourage potential intruders, but they also provide real-time monitoring of everything that happens on your property. With CCTV cameras in place, you can rest assured that all activities are being watched and the chance of criminal activity is significantly reduced.
Installing these cameras ensures all events, good or bad, are captured and stored on video, eliminating the need for an eyewitness to recount the details. This system guarantees you can provide an accurate account of any activity within its range of vision. Therefore, investing in CCTV cameras is a wise decision for your safety and peace of mind.
Providing Small Business Security Camera Systemsin Milwaukee Since 1958
As a small business owner in Milwaukee, safety and security are likely of utmost importance to you. S-O-S Electronics has been providing excellent CCTV security cameras and outdoor security systems to businesses like yours since 1958. With a wide range of advanced security solutions, you can rest easy knowing that your business is safeguarded.
Our team is committed to your protection and we work to make sure you have access to the latest security technology at a reasonable cost. At S-O-S Electronics, your security is our top concern and we are always available to assist you throughout the process.
Contact us today to discover the CCTV security camera system that can help protect your business.
As a business owner, safeguarding your company's security is of utmost importance. It is essential to keep your physical or virtual assets safe for uninterrupted operations and to protect your income. To begin protecting your business, it is crucial to install a reliable CCTV security camera system.
Contact us today to discover the CCTV security camera system that will keep your business safe and secure. Do not wait until it is too late. Ensure your safety today with S-O-S Electronics Corporation's CCTV cameras.